More About Dr Madan Kandara
Founder - Kandara's Easygoals Services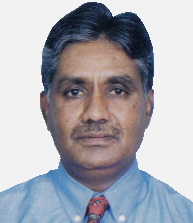 I was privileged to be associated with UNITED NATIONS DEVELOPMENT PROGRAMME (UNDP) (
See Reference
) in Fiji as a Consultant Pathologist from October,1988 to May, 1995. I was hired by UNDP to help specialist services in Fiji, which were running thin as the aftermath of brain-drain following coup in 1987. I was posted at Lautoka hospital and laboratory there did not have PAP'S SMEAR TEST. I put my hand up and played a role as facilitator in delivering the Pap's Smear services at Lautoka hospital. With the help of small but, extremely hardworking team and with support of every one at hospital and community at large, we managed to develop a small 'Cytology Cell'.
This is a great credit to all the people in Fiji, who worked and supported the cause and played their role in achieving this goal and succeeded in running the PAP'S Smear test. I played my part of a facilitator in bringing up a winning team. Lautoka hospital now have a robust Cytology section in it's laboratory.It has been an immensely gratifying & humbling experience for me to be part of that team. I am forever grateful to everyone who played a role in bringing those services to Lautoka.
Through my medical training, I have taken the mantra of
' prevention is better than cure'
by heart and tried to follow it whenever possible. Above mentioned project is one example. It is my firm belief that, practicing active and healthy lifestyle is ultimate prevention As an Anatomical Pathologist, I also used to do several post-mortems every week (
See Reference
). Looking at the clinical information's of these cases, I would soon come across a very common pattern of sedentary lifestyle and association of Ischemic Heart Diseases, Diabetes and certain Cancers. My idea to learn and do more about healthy lifestyles firmed up.
So, to compliment my medical knowledge and in pursuits to learn more about healthy lifestyle, I started broadening my horizon by adding :-
Diploma in Fitness & Nutrition ( June-1994 ) , ICS, Scranton, Penn., USA.
Graduate Certificate in Sports Medicine (February-2006), UNSW , Sydney
Certified Success Coach (Life Coach) (Success & U, Sydney) (Sept., 2005).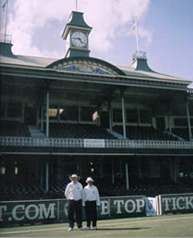 My favourite hobby is playing sports. I have enjoyed playing Cricket, Tennis, Golf and Squash. In my heydays, I have played a lot of competitive cricket. I represented (& was Captain of) my district (Jodhpur-Rajasthan) cricket team for about a decade. To keep my links with sports, these days I mostly play golf with a handicap of around 11-13 and officiate as cricket umpire in Sydney grades.I am accredited with NSWCU&SA and Cricket Australia ( Level-2).
It is due to my strong belief in
'prevention is better than cure
' that, I started dreaming to reach a lot of people and help. As we are seeing unprecedented increase in incidences of lifestyle diseases across the globe, as a result of unhealthy lifestyle practices.These are entirely preventable.Building this website is an attempt to share my little knowledge and an attempt to give some fundamentals of healthy and stress free lifestyle. It is my firm belief that, if you have a commitment to achieve success, our team can help you set goals and achieve those goals.
My life purpose may be different than what I have be doing so far. I don't know. For example, when we look at a bee on flower feeding on nectar and roaming from flower to flower, it may appear to be feeding itself only. But, the real purpose is cross pollination which gives us beautiful breads of flowers.
.
As you can see my dream started taking its shape in early 90's. But, dreaming is one thing and acting on it is another. There are a lot of factors in play and none bigger than, the responsibility to look after the loved one and their aspirations. But, dreams don't go away and you have to be keep working on them. When I left Fiji to settle in Australia, I decided to give my dream a real shape. So here I am.