Goal Setting and Achieving
To achieve success in any sphere of life you have to have a direction.  Setting goals gives that direction.  A Goal often motivates people to action with vigour and energy.  Researches all over the world have shown that, most successful people always set their goals and pursue them to no end.  We will help you to achieve your goals, whatever they may be.
A Goal can be defined as the source of energy that motivates people to action. Goal setting is vitally important in keeping the motivation maintained.  Goal setting, increases our concentration and help us in enhancement to manage time and resources efficiently.
Your goal can be according to your desirability. For example it can be:
an Immediate Goal
a Short-term Goal
a Medium-term Goal
a Long-term Goal
a Life time (Ultimate/Dream) Goal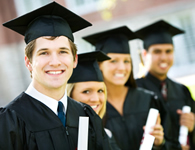 Our approach to your goal(s) will be to personally customize them with your desired needs. We will set a definitive action plan to achieve them. Our hard working team will show you and help you to do those actions successfully. We will set milestones to gauge these success actions.  And as we reach from one milestone to another, you will feel reaching the goal post will be easy and stress free.
There is a view out there which suggests that, goal has to be exciting and scary at the same time in order to be effective. It is our point of view that, the excitement may be okay but, this excitement does not have to scare you.  It helps to use acronym and the acronym we use is as sweet as is spelt - SMARTIES.
We will help your goals to be
SPECIFIC
, be able to
MEASURE
them, be able to
ACHIEVE
and be
REALISTIC
.  We will help you set them with achievable
TIME FRAME
and be able to
INSPIRE
you rather than stressing you and be able to engage you
EMOTIONALLY
and
SPIRITUALLY
.
Among many other advantages of goal setting are increased focus (on task at hand), tracking success, indicating the areas needing improvements, reduces mood swing distractions, reduces stress related to performance and keeps the flow and most importantly helps in time management.
Achieving anything does require disciplined approach, constant evaluation and monitoring. It applies to goal setting as well.
There is a difference between interest and commitment. When you're interested in doing something, you do it only when it's convenient. When you are committed to something, you accept no excuses, only results.
-Ken Blanchard (Author - The One Minute Manager)
 

Our team will help you to follow a disciplined approach, we will help you to motivated and remain determined and dedicated to your goals with regularity and perseverance.
We will show you, how achieving goals are richly rewarding to your confidence and highly motivating factors in your life.
We can work on your goals as you need by customizing the length of your mentoring programs.