About
OUR VISION & OUR MISSION
Our vision is to bring in healthy, balanced and stress free lifestyle to all.
Our mission is to help people achieve their goals by being realistic and setting their goals in succinct manner and to their satisfaction. We would like to help your goals being aligned with purpose of your life.
OUR TEAM
Kandara's Easygoals Services are essentially providing services to improve lifestyle. We provide coaching, mentoring and consultation in integral lifestyle issues. We are expert in goal setting and goal achieving. Our core services are "Stress Management" , helping people achieve "Excellence in Sports" & "Weight Control" by fat loss and muscle gains. Some of our other services include 'Balance in Nutrition', 'Fitness for Life',.
We mainly operate our services from our base in Sydney, Australia. Sometimes, we travel if project demands within Australia and occasionally even overseas.

Our team includes experienced health experts in various specialities, including doctors, physiotherapists, nutritionists, psychologists, personal coaches, experienced mentors and social workers. They are all geared to the same target of bringing some desired positive effects on your lifestyles. Dr. Madan Kandara is founder and director of the website and his brief bio can be viewed below.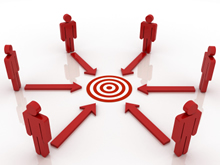 We also work with trusted partners to ensure we provide the best qualified expertise in all discilines. This ensures best outcome for our clients and their needs.

OUR SERVICES
1) Our
website
is basically designed to raise awareness about lifestyle and health related issues. Particular emphasis is on lifestyle related health problems, which we believe is getting out of our hands and have potential to spiral down our health system, if not checked in time. For example, if we do not take care of childhood overweight and obesity problems, the number of type-2 diabetes cases is likely to rise very high. This problem alone can drain our health budgets very quickly and leave very little for all other essential health services.
It is our honest desire to contribute to community education and help check the problem of lifestyle diseases. We believe in getting the basic information's out in an efforts to educating people. Regular newsletters are published every 2-3 weeks and posted.
Memberships are free, so all members will have direct posting to them.
2) Assessment of your lifestyle
Road Map
. To help you uncover any undesired elements of your lifestyle, which you might need to work on. We do this by providing you a road-map of your lifestyle and analyse it with you in one-on-one consultation. This assessment is
free
& can last up to 30 minutes on phone, face to face consultation or even via e-mail response. All you have to do is fill out a questionnaire and we do free analysis for you. By this, we determine where you are at the moment and where you need to go.
3) Once we have analysed your lifestyle with your help and have identified the areas to work on. If you then determine a need for our help, we can get into an agreement for
mentoring programs
. Because, the lifestyle issues needs careful consideration, our basic coaching/mentoring programs last for over a period of 8-10 weeks during which we hold series of well space out sessions. We are adept at one-on-one coaching and mentoring sessions. A typical session lasting 45-50 minutes and ideally held every fortnightly. We are flexible about the duration of programs, which can be extended or reduced according to needs of our clients.
4) Half day to full day
workshops and seminars
are designed regularly and is integral part of our services.
To our clients, we can guarantee:
To deliver a friendly, professional and caring service,
To involve you and keep you up-to-date throughout the contract period,
To be in constant touch and just an email or phone call away should you have any question,
To uphold your confidentiality of information's all the times,
To do all in our capacity towards your needs and
To reach a desired and satisfactory outcome ultimately.
AGREEMENTS AND PAYMENTS
Once we reach an agreement we will send you an invoice and we are ready to roll on the mission.
Generally, 50 % PAYMENTS are to be paid before we embark on mission and can be by paid by:
a) Direct Deposit into our Bank Account (our bank details will be included on your Invoice)
b) Credit Card (Visa or MasterCard) through our online billing system and using PayPal.
(Note: You do not need to have a PayPal account to use this method)
We are only a phone or e-mail away for any questions in this regards.
Introduction to the Founder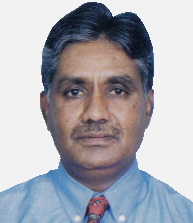 DR MADAN KANDARA
Founder/Director of Kandara's Easygoals Services
Hello world, I am Madan. I am a medical professional. I was born in India. Since, 1986, I have been fortunate enough to experience a few international appointments and as a result have lived in Saudi Arabia, Fiji and Australia. Currently, I am residing in Sydney, Australia since, March 2002. I have practiced medicine mostly as a Pathologist in my professional career with special affinity towards Cytology. My last public appointment was as an Academic (Lecturer in Pathology) at School of Medical Sciences (SOMS), University of NSW in Sydney. Currently, I am an entrepreneur as stated above and helping people achieve a lifestyle which is healthy and stress free.
Click here to read more about Dr Madan Kandara